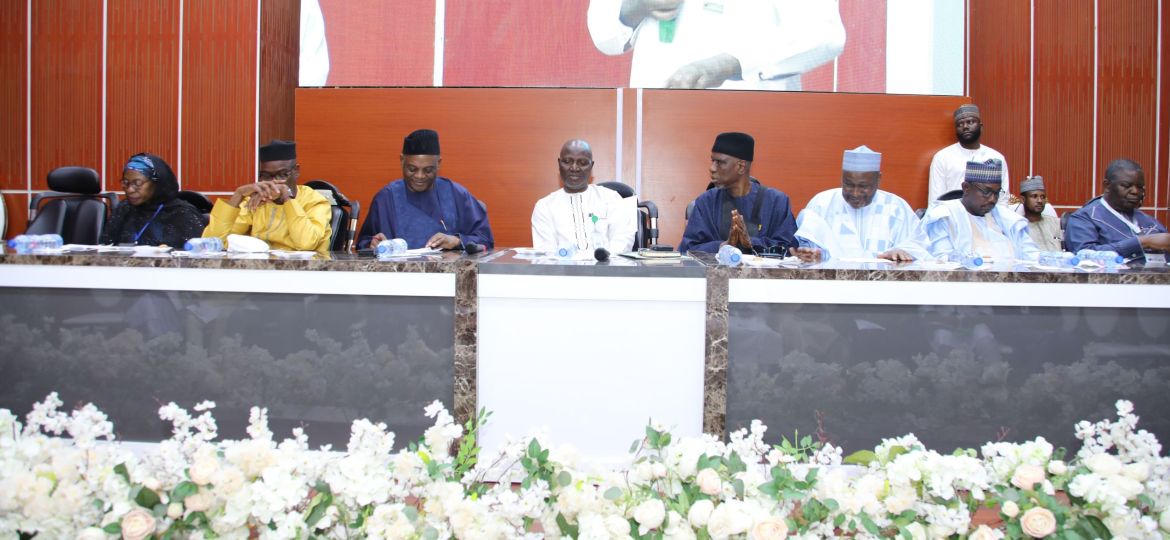 President Muhammadu Buhari, has graciously approved the sum of N320 billion for the 2023 Intervention Budget of Tertiary Education Trust Fund (TETFund).
This was disclosed by the Executive Secretary of TETFund, Arc. Sonny S.T. Echono during the 2023 TETFund Strategic Planning Workshop held at the Fund's Headquarters in Abuja.
Speaking at the workshop, Arc. Echono stated that the meeting was a platform to receive feedback and evaluate the performances of the Fund and its numerous intervention lines to promote a robust and more effective service delivery from TETFund.
He disclosed that under the budget, which is the biggest in the history of the Fund, Universities would receive N1,154,732,133.00 each; Polytechnics N699,344,867.00 each, and Colleges of Education N800,862,602.00.
Echono said, "I am pleased to inform you that Mr. President has approved the 2023 disbursement guidelines in the total sum of N320,345,040,835. On the basis of this, each university shall get for the Year 2023 intervention cycle the total sum of N1,154,732,133.00. This comprises N954,732,123.00 as Annual Direct Disbursement and N200 Million as Zonal Intervention.
"Each Polytechnic shall get N699,344,867.00, comprising N569,344,807.00 as Annual Direct Disbursement and N130 million as Zonal Intervention; while each College of Education shall get N800,862,602.00 comprising N670,862,602.00 as Annual Direct Disbursement and N130 million as Zonal Intervention," he said.
The TETFund boss emphasized that the disbursement for the year 2023 represents the highest disbursement to each beneficiary institution since the inception of TETFund, adding that the fortunes of the tertiary education sub-sector has improved significantly under President Muhammadu Buhari.
According to him, a total sum of N1.702 trillion has been disbursed to Nigeria's public tertiary institutions between 2015 to date, compared to N1.249 trillion that was disbursed from inception in 1993 till 2014.
He credited the success and improvement in funding to sustained efforts at expanding and increasing efficiency of the Education Tax (EDT) collections.
"The added impetus is the gracious approval of President Buhari for an increase in Education Tax from 2.0 per cent to 2.5 percent in 2021," he added.
He, however, appealed to the President to give assent to the Finance Bill 2023, which accommodated increase of the EDT collection to 3 per cent, noting that it would serve as a parting gift to the education sector from the Buhari-led administration.
In his remarks, the Permanent Secretary of Federal Ministry of Education, Mr. David Adejo implored beneficiary institutions to utilize the funds allocated to them judiciously, while commending the dedication of TETFund Management and staff to quality service delivery and purposeful intervention.