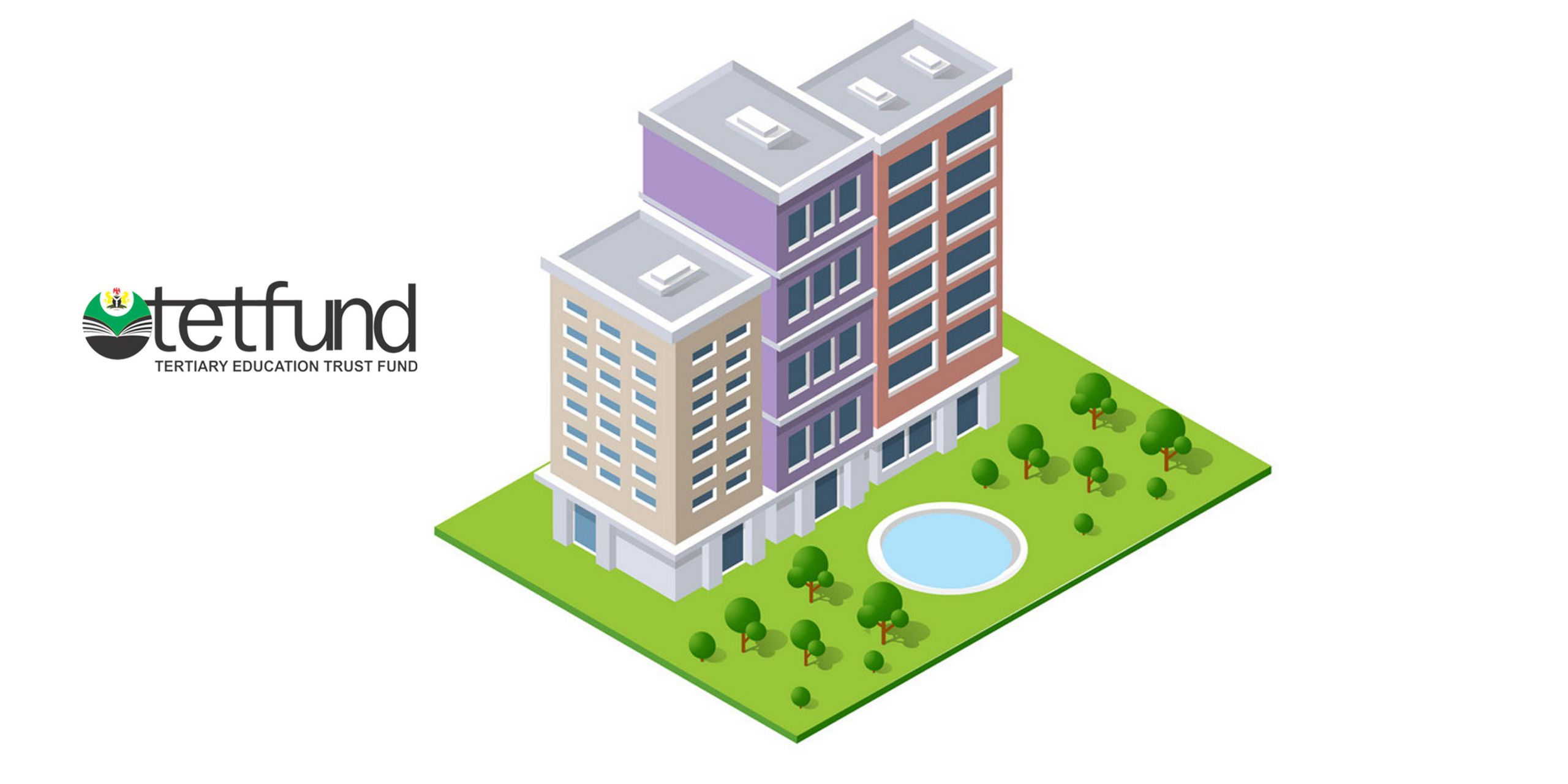 Physical Infrastructure Department
FUNCTIONS OF AND INTERVENTION LINES UNDER THE DEPARTMENT OF PHYSICAL INFRASTRUCTURE DEVELOPMENT WITH THE GUIDELINES
1.0 FUNCTIONS OF THE DEPARTMENT OF PHYSICAL INFRASTRUCTURE DEVELOPMENT
The main functions of the Department of Physical Infrastructure Development are as enumerated below:
To determine admissible projects submitted by beneficiary institutions in line with the policy direction of the Board of Trustees (BOTs);
Vet and reconcile project proposal submissions in line with given allocations and obtainable best practices;
Recommend projects for Approval-in-principle, if okay;
Monitor the due process for consultants/contractors' engagement through attendance of bid openings at beneficiary institutions;
Recommend funds disbursement of First Tranche after compliance with the due process by beneficiary institutions;
Making professional input on beneficiary institutions' submission and offering professional advice whenever required for proper guidance and implementation of TETFund projects;
Corresponding with beneficiary institutions on issues about their submissions;
Market surveying of key construction materials, furniture and educational equipment, and maintaining cost data;
Develop position papers on projects and present to the Board of Trustees (BOT);
Translating Board Policies to action as concerns project development/intervention;
Formulation of standards;
Acts as secretariat of the Projects Committee of the Board under the direction of the Executive Secretary;
Documents and archives project information in digitized database;
Do such other things as may be directed by the Executive Secretary from time to time;
The function of the Department starts from the receipt of project proposal from Beneficiary Institution and processing of same up to first tranche release stage. Subsequent monitoring during implementation by the benefitting institutions and processing for second and final tranches, etc are taken up by Monitoring and Evaluation Department to complete the project cycle.
2.0 INTERVENTION LINES UNDER THE DEPARTMENT OF PHYSICAL INFRASTRUCTURE DEVELOPMENT
In line with the mandate of the Fund, the Department of Physical Infrastructure Development administers the following categories of intervention to the Benefitting Institutions:
Annual Intervention,
Special Intervention
i. Annual Intervention – These are statutory projects intervention which all TETFund beneficiary institutions can access annually.
        This intervention category has the following intervention lines:
Physical Infrastructure/Programme Upgrade
Entrepreneurship (Universities only)
Equipment Fabrication (Polytechnics only)
TETFund Project Maintenance
ii. Special/Designated Intervention – These are complementary intervention either directed by Mr. President or identified by the Board of Trustees targeted at correcting imbalances or deficiencies in critical areas. Such interventions are delivered to institutions in the Six (6) geo-political zones to address identified peculiarities. They are:
a. Special High Impact Intervention (SHIP),
b. Other Special Intervention, such as take-off grant to newly established Federal institutions, Disaster Recovery Intervention, other designated special project intervention, etc.
 3.0 GUIDELINES FOR ACCESSING THE INTERVENTION
The guidelines for accessing intervention under the Department of Physical Infrastructure Development had been published in the general TETFund Guidelines for Accessing Intervention Funds, a copy of which is available on TETFund website.