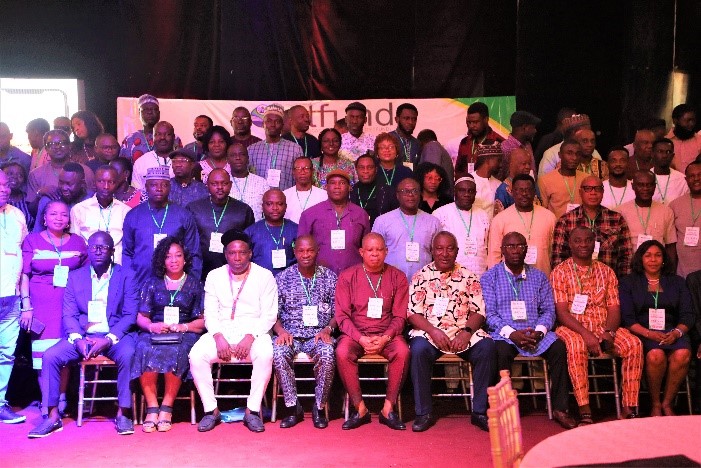 The Tertiary Education Trust Fund, (TETFund) has held a sensitization workshop for TETFund Desk Officers in Beneficiary Institutions across the country to equip them with knowledge about current TETFund processes, for more effective and seamless project delivery in their institutions.
The workshop was held in six centres for institutions in the six geo-political zones namely Makurdi (North Central), Owerri (South East), Kano (North West), Port Harcourt (South South), Lagos (South West) and Gombe (North East).
In his message at the six centres, the Executive Secretary of TETFund, Arc, Sonny S. T. Echono noted that desk officers are the link between the Fund and heads of beneficiary institutions and emphasized the need for them to be abreast with TETFund guidelines and mandate.
"Desk officers are responsible for day-to-day operations that exists between the Fund and the institutions and are therefore positioned strategically to perform tasks and functions that require that they are fully informed on the nature and methods of TETFund's operations always. As a result, the desk officers of our institutions are expected to be equipped and knowledgeable about our guidelines and our mandate".
"As desk officers you are the critical interface or intermediary between the Fund and your Chief Executives who are the accounting officers for all our intervention allocations," he said.
The Executive Secretary expressed optimism that the workshop would be a tool to improve cooperation between TETFund and its Beneficiary Institutions.
"The significance of this workshop cannot be over emphasized as it becomes even more glaring when we consider the synergy and continuous interaction that is needed between the Fund and your institutions.
"I will savour this opportunity to interact with heads of your institutions and to address pertinent issues governing the implementation of TETFund's programmes and processes," he said.
Presentations were made by frontline departments at the workshop namely Monitoring and Evaluation, Research and Development/Centres of Excellence, Physical Infrastructure, Academic Staff Training and Development, ICT among others; with a Question and Answer session that provided opportunity to clarify various aspects of the Fund's interventions.