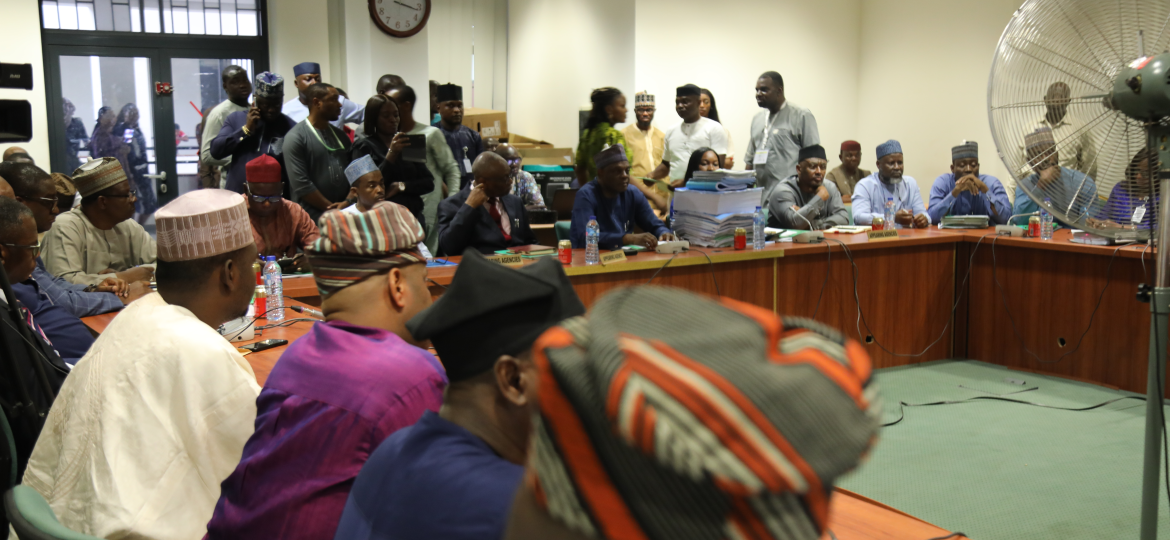 The Tertiary Education Trust Fund, (TETFund) has stated that there is no case of abuse of N2.3 trillion missing Education Tax (EDT) at the Fund, noting that EDT received over the years have been allocated to Beneficiary Institutions for various intervention projects as required by the Enabling Act of the agency.
The Executive Secretary of TETFund, Arc. Sonny S. T. Echono made the clarification when he appeared before the House of Representatives Ad-hoc Committee investigating alleged abuse of N2.3 trillion between 2011 and 2023 by the Fund.
According to the Executive Secretary, monies that have accrued to the Fund as EDT collected by the Federal Inland Revenue Service (FIRS) since 2011 have been duly allocated and disbursed to public tertiary educational institutions enlisted with the Fund for various intervention projects such as physical infrastructure, staff training and development, among other.
While expressing appreciation for the opportunity offered the Management of TETFund to provide clarifications on the allegation, the Executive Secretary assured the Committee of Management's continued cooperation and provide relevant documents to assist in its assignment.
Speaking on some of the challenges facing the Fund, Arc. Echono revealed that over 137 scholars sponsored under the TETFund Scholarship for Academic Staff (TSAS) programme abroad have refused to return to the country after completion of their programmes.
He, however, added that the Fund was working with stakeholders on actions to be taken against the scholars who have refused to return to the country to share their expertise for the benefits of Nigerians.
Speaking further, the Executive Secretary sought the cooperation of the Committee towards recovering outstanding funds borrowed by the Federal Government from the agency. He explained that the Federal Government had borrowed approximately N371.339bn from 2013 and so far, only N48bn has been repaid.
Speaking earlier, the Chairman of the Committee Hon. Oluwole Oke stated that the Committee was not out to witch-hunt or intimidate the Fund but ensure judicious utilization of public funds and ensure the agency works within the laws establishing it.