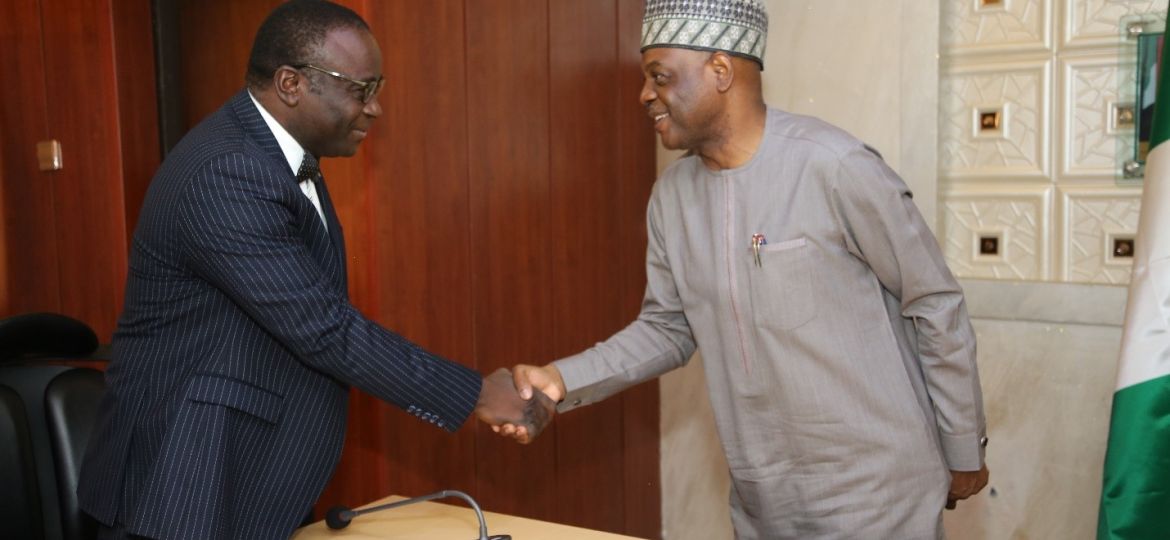 The Chairman of the Governing Council and Pro-Chancellor of Benue State University, Makurdi, Chief Sebastine Hon has commended the Tertiary Education Trust Fund (TETFund) for committing about N7 billion to various intervention projects in the university from 1999 to date.
The Pro-Chancellor gave the commendation recently at the TETFund Headquarters in Abuja, when he led the university management on a courtesy visit to the Fund's Executive Secretary, Arc. Sonny S.T. Echono.
Chief Hon, who congratulated Echono on his appointment as the new TETFund boss, also expressed appreciation to President Muhammadu Buhari over his choice.
He enumerated the number of projects in the university including some pending ones which he stated had been affected by cost due to the Covid-19 lockdown. He, however expressed optimism that the projects would soon be completed, and the Fund formally invited for commissioning.
"It is important to mention that the Covid-19 lockdown affected the speed and cost as it were. The projects include construction and furnishing of Faculty of Education Building – 85%; construction and furnishing of Research Development and Innovation Centre – 90 per cent; construction and furnishing of Academic Office Building – 80%; construction and furnishing of block of offices for College of Health Sciences – 90 per cent; construction and furnishing of Faculty of Science Building – 45%," he said.
The Pro-Chancellor also requested for a waiver to enable the university to access its 2021/2022 allocations to address its challenges, in addition to a special intervention on the institution's library complex recently affected by storm.
"We have a very small campus, and we desire to expand in terms of content-base and infrastructure. Our university has commenced appreciable steps with the National Universities Commission (NUC) to commence the following programmes: Architecture, Pharmacy, Engineering, and Building Engineering.
"Therefore, and further to the level of completion of the above listed projects, we hereby appeal to you to grant us a waiver to allow the University to access the 2021 and 2022 annual allocations to enable us to proceed with the projects tied to those allocations.
"We wish to also report that our central library suffered severe damage caused by a recent storm. This has left the building and property therein exposed to the elements. We desire to submit a request for disaster intervention," he said.
In his remarks, the Executive Secretary of TETFund expressed appreciation to the Visitor and management of the university for their goodwill and commended the institution for its contribution to the production of relevant manpower in the country.