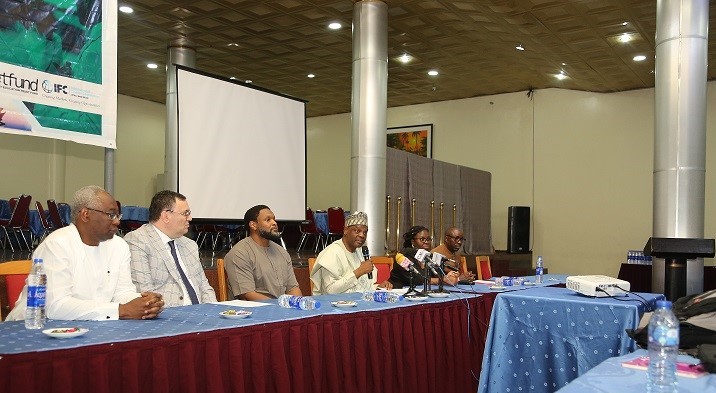 To improve employability and help steer higher education institutions towards better alignment with market needs, the Tertiary Education Trust Fund (TETFund) is conducting the National Employability Benchmarking Programme in Nigerian universities in collaboration with the International Finance Corporation (IFC).
IFC is utilizing its Vitae employability tool to provide a diagnostic macro snapshot of how well tertiary institutions in Nigeria are implementing employability best-practices, establishing a baseline for employability, and potentially supporting the development of a strategic approach to sector intervention.
IFC Vitae is a global first-of-a-kind, survey-based, diagnostic instrument which assesses, processes, structures and supports employability outcomes for higher education institutions. The program provides system and institutional-level insights that helps identify key intervention areas that will enhance the employability ecosystem and improve graduate employability outcomes.
At a recent stakeholder roundtable, Architect Sonny Echono, Executive Secretary, TETFund, said "One of the key roles of TETFund is to develop an enabling system for young graduates to be part of the active labour market soon after graduation. This diagnostic led by the IFC is the first phase of designing an intervention to improve graduate employability outcomes. The program will help improve where higher education institutions in the country are presently in relation to global best practices."
The first stage of the program was to develop a snapshot of current employability practices, specifically to understand how the current regulatory policy framework may act as an enabler or barrier to success. The focus was to collect, validate and analyse the data of participating universities in Nigeria. This stage was coordinated by Cognity Advisory, a local development consultancy working on behalf of TETFund with IFC global employability experts.
IFC Vitae has been deployed in different countries in Africa, Asia, the Middle East, Latin America and the Caribbeans, to hundreds of higher education institutions, helping them in developing a pathway for improving graduate outcomes and implementing institutional goals for graduate employability.
The recent stakeholder roundtable in Abuja brought together leadership from Nigerian higher education institutions and provided an opportunity to share early findings from the program, highlight policy and process gaps, and discuss sector-level and institutional opportunities for improvement of practices supporting graduate employability.
The National Employability Benchmarking Programme is coordinated by TETFund with the support of the Federal Ministry of Education, and the National Universities Commission (NUC).