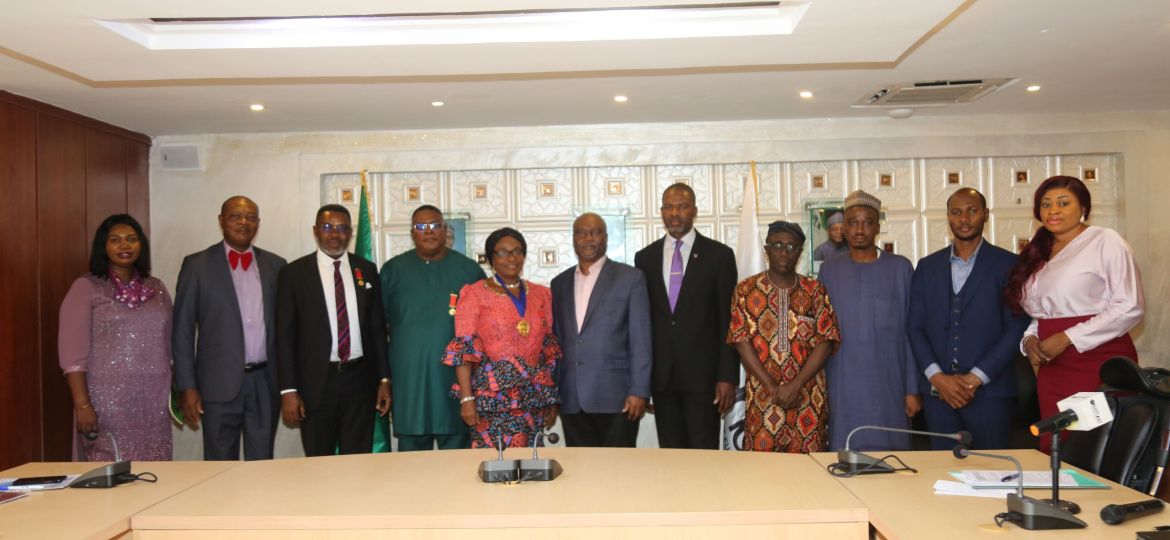 The Council of Nigerian Institute of Management (NIM) has extolled the high level of professionalism demonstrated by the Executive Secretary of Tertiary Education Trust Fund (TETFund), Arc Sonny Echono in running the affairs of the agency.
Vice President of the Council, Dr. Mrs. Christy Atako, who also represented the Chairman and President of the Council, Major-General Abdullahi Muraina (rtd), made the observation when she led a team of the Council members on a courtesy visit to TETFund's headquarters in Abuja.
Dr. Mrs. Atako described Arc Echono's appointment as befitting and well deserved, adding that it is a reward for the managerial pedigree he displayed in previous assignments he was saddled with.
She said, "I am happy to note that TETFund has not disappointed since the inception of this administration and you have played a vital role in helping President Muhammadu Buhari in achieving set objective of moving the nation forward through sound national planning policy. You have equally exhibited professionalism in governance and management of the affairs of TETFund".
Dr Mrs. Atako informed the Executive Secretary of the institute's contributions to nation building and called for collaboration with TETFund for mutual benefits and national development. .
Director, Executive Secretary's Office, Arc. Uchendu Wogu who spoke on behalf of the Executive Secretary, described TETFund as a Management Organization, as the functions of the Fund's Board of Trustees centers on management of funds.
According to him, any organization that aims at achieving its objectives, mission and vision, must embrace sound management principles and practices.
On the call for collaboration, Arc. Nwogu informed the delegation that TETFund has opened a window for partnerships in Research for non-public institutions through the National Research Fund intervention (NRF) and the institute could explore the possibilities therein.
He advocated for continuous support for staff of the Fund in the area of professional training by the institute.