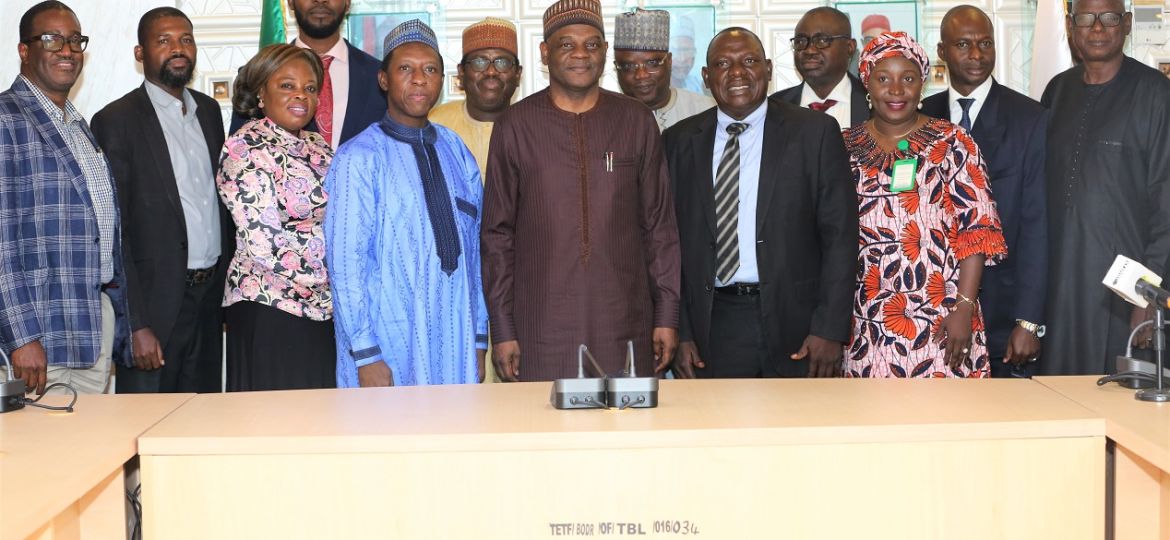 The Executive Secretary of the Tertiary Education Trust Fund (TETFund) Arc. Sonny Echono has applauded the Nigerian Institute of Advanced Legal Studies (NIALS) for the remarkable service and commitment to excellence in the Nation's affairs over the years.
Arc Echono expressed the view when he played host to a delegation from the NIALS who paid a courtesy visit to the Fund recently.
The Executive Secretary intimated the delegation of his relationship with the body and how TETFund has been a strategic partner with the institute and others who share mutual aspiration with the Fund in sustaining the culture of excellence at every level.
While speaking on the law establishing TETFund which limits beneficiaries of the Funds interventions to universities, polytechnics and colleges of education, Arc. Echono acknowledged that the Fund has seen so many opportunities for partnerships and collaborations which had become manifest especially in the area of Research and Development.
He added that since Research is one of the core mandates of the NIALS and given the pre-eminence shown by the institute, it is a window the Fund might explore as part of efforts to enthrone a culture of research and advancing frontiers of knowledge.
The Executive Secretary expressed delight at the institute's affiliation with the Obafemi Awolowo University, Ile-Ife, urging the management to lean on the collaboration with the university which is the only window of opportunity offered by the Fund for non-beneficiary institutions to benefit from its research grants.
Earlier in his remarks, Director- General of NIALS, Professor Muhammed Tawfiq Ladan thanked the Executive Secretary for receiving his team and commended the Fund on the delivery of its mandate.
He gave a detailed insight into the programmes and activities of the institute and also solicited for TETFund support on infrastructural development and possible ways of collaboration in the areas of research.