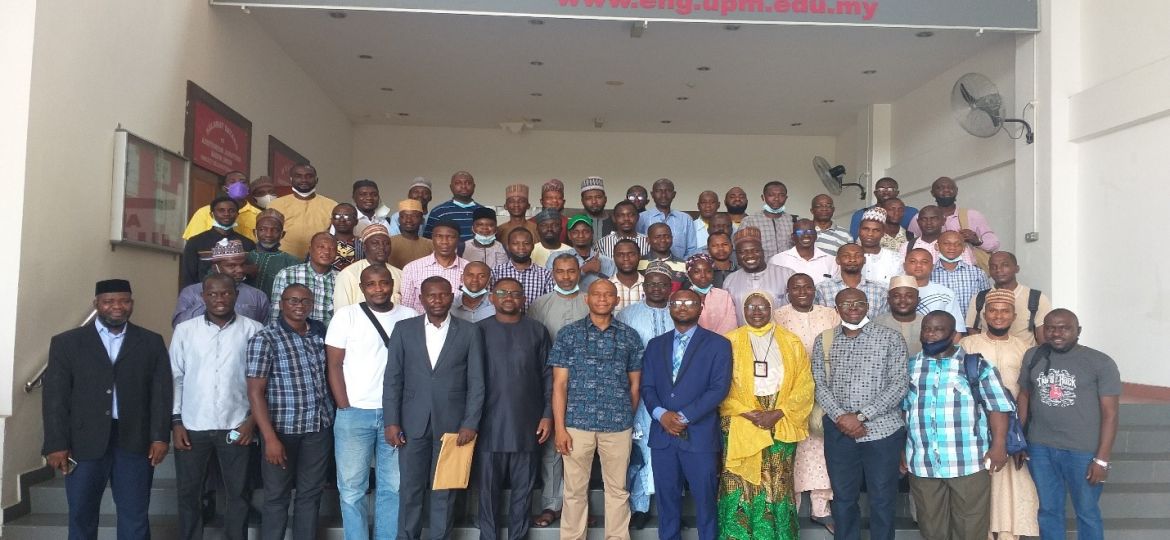 The Acting Director, Information Communication Technology (ICT) of Tertiary Education Trust Fund (TETFund), Mr. Joseph Odo has expressed the commitment of the Executive Secretary, Arc. Sonny Echono towards solving some challenges associated with the TETFund Scholarship for Academic Staff (TSAS) programme, with a view to making it more seamless and impactful in the enhancement of knowledge and overall development of the country.
Mr. Odo stated this at the Universiti Putra Malaysia (UPM) during the 2021 Academic Staff Training and Development (AST&D) Monitoring and Evaluation exercise held at the university in Kuala Lumpur, Malaysia recently.
The ICT Director stated that the Fund was not unaware of challenges faced by some foreign institutions in promptly confirming scholars' tuition fees remitted through the Central Bank of Nigeria (CBN) and had initiated consultations with the Apex Bank towards solving the problem.
Reacting to observations made by some scholars that payments by the Fund do not cover duration of programmes in some cases, Mr. Odo noted that this could be attributable to vagueness in admission information provided by some scholars. He, therefore, urged beneficiaries of TSAS to ensure clarity in communication with the Fund on their admission status; such as nature of programme, duration, number of semesters among others, to prevent ambiguities during processing by the Fund.
While assuring the scholars of the Executive Secretary's dedication to ensuring that the essence of the TSAS programme is fully achieved for national development, he expressed optimism that they would use the knowledge and expertise gathered under the programme to generate ideas and proffer concrete solutions to the socio-economic challenges facing the country.
In his remarks, the President, Nigerian Students' Community, UPM, Hammed Abubakar Abubakar expressed appreciation to TETFund for the sponsorship opportunities extended to the scholars and also taking their welfare as priority.
While speaking on some of the challenges facing scholars at the university, the President expressed the inability of the university to verify payment of tuition fees made by TETFund in favour of some scholars due to lack of payment evidence and appealed to the Fund to establish a mechanism that will ensure prompt verification of scholars' tuition fees payment to avoid programme disruption.
Speaking while welcoming the TETFund delegation to UPM, the Deputy Dean, School of Graduate Studies, Prof. HJH Firdaus Mukhtar thanked the TETFund team for the visit and expressed hope that the meeting would give an overview of the Fund's progress in the scholarship programme, as well as strengthen its relationship with the university.
The TETFund team later held a meeting with the Dean, School of Graduate Studies, Prof. Dr. Zalilah Mohd Shariff; the Bursar, Mazitah Ahmad and some management staff of the School of Graduate Studies and useful discussions were held concerning the academic progress and welfare of the 357 TETFund scholars at the university.