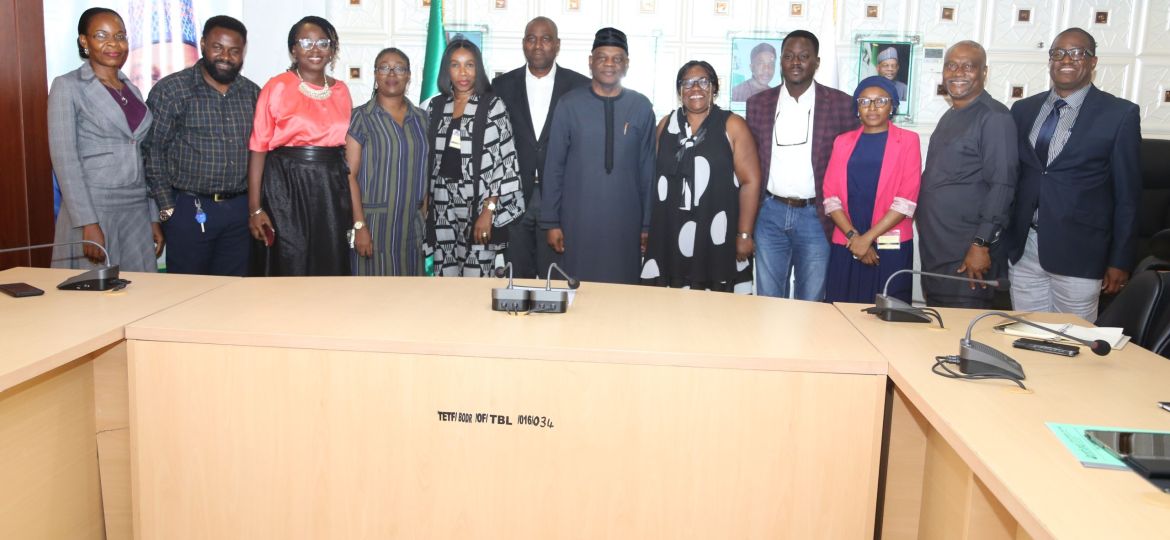 The Executive Secretary Tertiary Education Trust Fund Arc. Sonny Echono has urged Architects to exhibit more professionalism in carrying out their duties.
He gave the admonition when he received in audience, members of the Nigerian Institute of Architects (NIA), Abuja chapter in his office in Abuja.
The Executive Secretary, who just ended his tenure as the President of NIA appreciated the gesture while affirming that, the Fund has been fair to the profession.
The Executive Secretary further stated that TETFund does not take lightly, partnership with professional associations because not only do they bring their expertise and experience onboard, but they also bring added insurance because they belong to associations that can hold them accountable for their professional or unprofessional conduct on the job.
The TETFund Boss stated that he is an advocate of engaging professional consultants while counting on them to deliver the best they can offer, because TETFund has established a track record and want significant improvement in the quality of physical infrastructure as well as the time of delivery.
In his remark the Chairman of the Nigerian Institute of Architects Abuja Chapter, Arc Ninnah Briggs commended the Executive Secretary, for his tremendous works while he was with the Federal Ministry of Education. He congratulated Arc. Sonny Echono on his new office and wished him the very best in his new task.
He used the opportunity to encourage Architects in TETFund and their professional colleagues across Nigeria to adhere to their professional ethics, while urging them to get more involved not just in matters of the Institute but also matters concerning the Fund and how it operates, pleading for more commitment from them.
Arc Ninnah Briggs concluded by assuring Arc. Sonny Echono the readiness of the institute to help him in any way they could achieve his mandate.