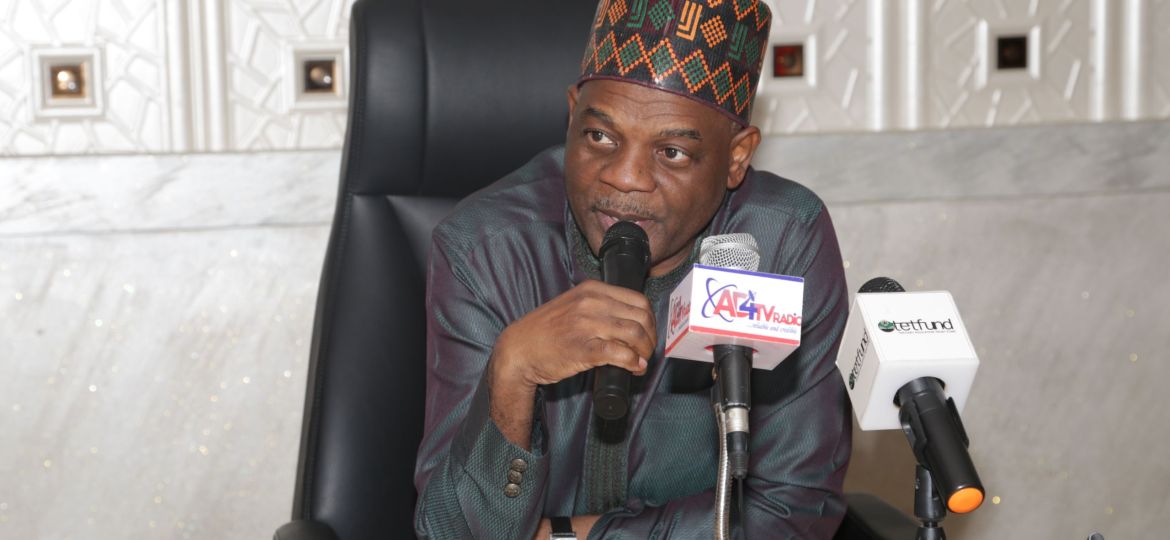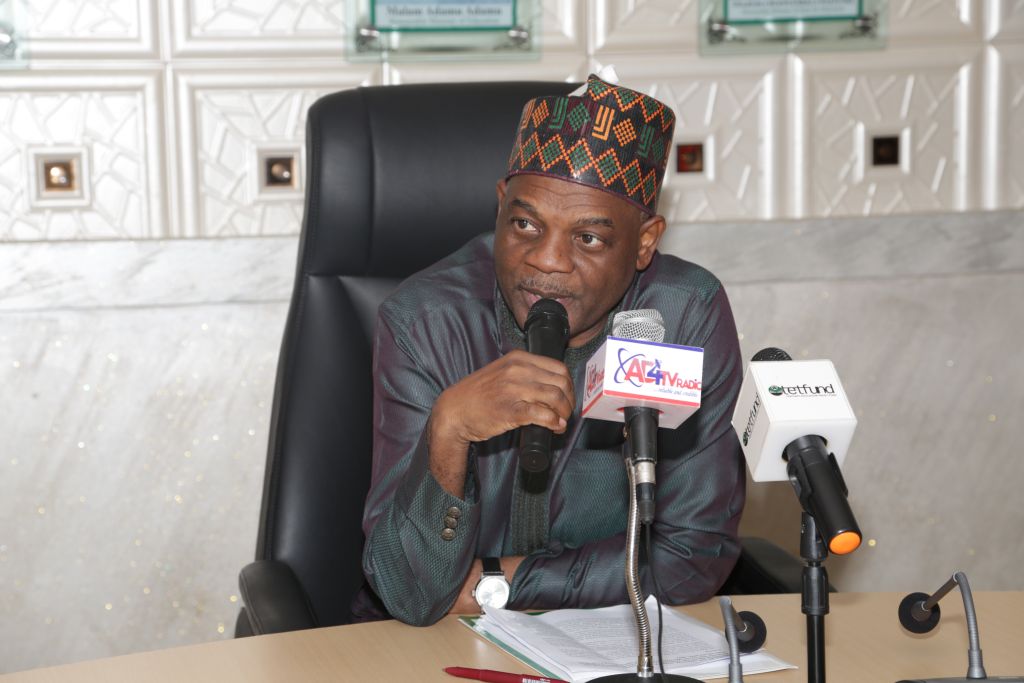 The Tertiary Education Trust Fund (TETFund) has kicked off the year 2022
Intervention Programme with distribution of Allocation letters to the 244
Beneficiaries Institutions across the country, following the approval of President
Muhammadu Buhari.
Each University got a total of N642,848,138.00, the sum of N396,780,086.00 is
allocated to each Polytechnic, while every College of Education got
N447,758,804.00 according to the ratio of 2:1:1 stipulated by Fund's operational
mandate.
Distributing the Allocation letters at a Stakeholders Interactive Session for Heads
of TETFund Beneficiary Institutions (BIs), held at the National Universities
Commission, Abuja, Executive Secretary of TETFund, Arc. Sonny Echono
explained that the allocation contained the Annual Direct Intervention, and that
the Special Intervention would be released in due course.
Arc. Echono implored for more synergy between the Fund Heads of BIs, stating
that the job of sustained development of tertiary institution sector was a
collective one and needs all hands to be on deck to achieve desired goals.
"The enormous task of repositioning the tertiary education sector for the
sustained relevance is a collective one and requires that we work in harmony
and synergy to achieve the desired national objective of meeting our human
capital needs through a robust and high-quality higher education sector. This
synergy, which is the aggregation of multiple resources that provide greater
value, cooperation and teamwork will require that we bring on board our
collective experiences and expertise towards finding solutions to specific national
problems and goals", he added.
He expressed worries over the rising cases of non-performing or distressed
projects across the institutions, noting that those would be a thing of the past
as plans are under way to set up mechanisms that would bring a permanent
solution to such incidences.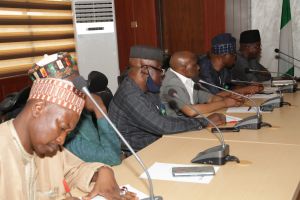 Echono noted that to some extent, some of these issues escalated as a result of
the Fund's policy on guidelines for assessment of Intervention funds, while some
beneficiaries had their own share of the blame, assuring that necessary reviews
would be embarked upon to that effect.
The Executive Secretary pointed out that the Management of the Fund had
further taken a decision to remove policies that course delays in project
implementation by eliminating the need for Internal Audit Clearance on
submissions to access second tranche payment, where there is a second tranche
outstanding.
"This phenomenon becomes even more worrisome, when viewed alongside the
problem of un-accessed funds. We are mindful of the intricate variables in project
management and delivery, as well as the constraints created by our own internal
policies and are ensuring that we review our processes where required but will
also demand from beneficiary institutions accountability and sanctions where
needed. I will in the coming weeks be engaging beneficiary institutions who have
these serious problems with the view of bringing the projects to speedy
completion and use," Echono explained.
The Fund would also beam the light on the disturbing case of Academic
Publishing Centers (APC), who are yet to take off, despite having been given all
the necessary resources in terms of funding, capacity building as well as
'Strategic Framework and Establishment Guideline' developed by TETFund for
the Centers.
He was optimistic that after the planned review of the implementation policy of
the Centers, would place them in better stead to perform optimally.
On the recent partnership with Forum for Agricultural Research in Africa (FARA)
and a consortium of nearly 40 Universities in Brazil to provide world-class, multi- disciplinary, tuition free masters and PhD degree programmes for Nigerian
scholars, he said the collaboration would boost food security, science and
technology driven innovation as well as entrepreneurship and employability of
Nigerian graduates.
The Executive Secretary re-emphasized his commitment to build on the
successes of his predecessors in the critical areas such as Research and
Development, Innovation and Entrepreneurship Education, also noted that one
of the Fund's primary areas of focus is digital literacy, development and
deployment of Information and Communication Technology (ICT) to Beneficiary
Institutions.
To fast track these institutions' ICT connectivity, he disclosed that his recent
visit to the Minister of Communication and Digital Economy was to discuss
possibilities and collaboration on interventions and other needs of public tertiary
institutions.
Other reviews by the Agency would continue to unfold in few months to come,
with a view to improving TETFund's processes and to deliver high quality services
that would meet the expectations of stakeholders as well as deliver the Fund's
mandate.
The interactive session elicited a lot of questions from Heads of Beneficiary
Institutions to some of which answers were provided to clear grey areas, while a
few were set to be cleared at a scheduled meeting with the management.
There were goodwill messages from the Permanent Secretary of the Ministry of
Education, Mr. Andrew David Adejo, Executive Secretary of the Nigerian
Universities Commission (NUC), Prof Abubakar Adamu Rasheed, Executive
Secretary of National Commission for Colleges of education (NCCE), Prof.
Paulinus Okwelle, lauded Arc. Echono for his drive and commitment to
improving the standard of tertiary education in the country.