The Chairman of the Board of Trustees (BOT) of Tertiary Education Trust Fund (TETFund), Alhaji Kashim Ibrahim-Imam has described the appointment of BOT members as a call to national service, while also calling for a more harmonious relationship between the Board and Management of the Fund for improved service delivery.
Alhaji Ibrahim-Imam stated this in Abuja recently during the 2020 TETFund BOT Retreat, which had Heads of Departments and Units of the Fund participating.
The Chairman assured that the BOT was aware and alive to its responsibilities and also determined to make TETFund succeed, hence it would continue to take decisions in the best interest of the Fund.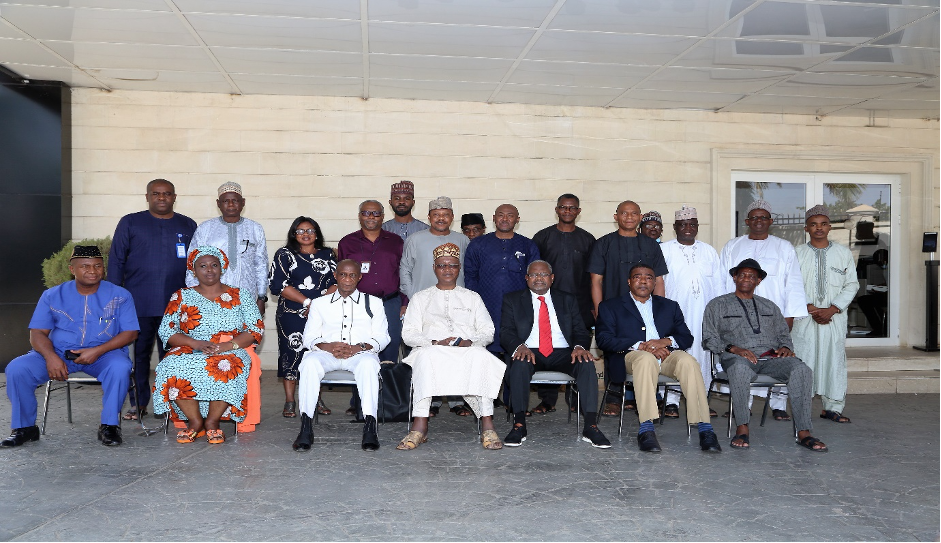 Also speaking at the Retreat, the Executive Secretary of TETFund, Prof. Suleiman Elias Bogoro expressed appreciation to the Chairman and members of the BOT for their understanding and cooperation and also commended them for their commitment to the success of the Fund.
Prof. Bogoro further commended the BOT for its commitment to creating a positive working environment for members of staff and assured that management would continue to support and work in harmony with the Board.
In his remarks at the meeting, the Permanent Secretary, Federal Ministry of Education, Arc. Sonny Echono stated that TETFund was increasingly becoming critical to Government's objectives in the education sector and expressed the need to be more proactive, prudent and ensure more effective implementation of projects.
He commended the Management of TETFund for the culture of efficiency and promptness created in its relationship with the Ministry of Education and charged them to extend same to the BOT.
Also making remarks at the meeting, Heads of Departments and Units of the Fund expressed profound appreciation to the Chairman and members of the BOT for the privilege granted them to participate in Board meetings, expressing confidence that it would foster a closer working relationship between the BOT and Management.
They also expressed commitment to support the BOT and Executive Secretary towards consolidating the achievements recorded by the Fund over the years.